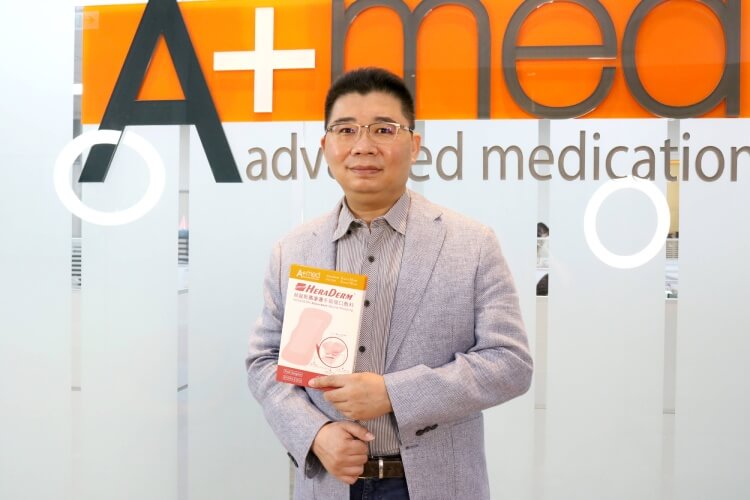 AMED's new product assists H2's optimistic operation
Although AMED Biomedical (7575) was affected by the epidemic in June, it decreased by 7.3% compared with the same period last year, but it gradually recovered in July. Revenue reached 43 million, an increase of 3.9% compared with the same period last year. The cumulative growth this year reached 16.5%, which is continuous It has been growing for 9 years and its performance is quite outstanding.

Mr. Yao-Chien Wang, Chairman of AMED, said that it was originally expected to have greater growth this year. The COVID-19 epidemic was indeed affected. Fortunately, the company has been actively developing across disciplines and markets, and the impact will not be too great. The hospital's surgical demand has recovered about 90%, and it is estimated that it will fully recover after the seventh lunar month. Since the outbreak of the domestic epidemic in May, AMED has carried out an autonomous quick screening of the entire plant for the first time, and fully implemented diversion control, so as to keep abreast of the health status of employees to ensure normal operations.

Amed dressing products are used to focus on the cesarean section in obstetrics and gynecology. In view of the fact that other surgical wound exudates such as orthopedics, rectal surgery, thoracic surgery, neurosurgery, etc. are very different from cesarean sections, two years ago, Chairman Wang Yao-Chien led the team to actively study hypertonic fluids. The development of wound dressings and new products have been successfully launched. In the third quarter of this year, in addition to launching the major surgery market with brand-new products, it has also formally cooperated with DKSH to launch a joint model, which will help strengthen the expansion of pharmacy channels. The strong offensive of hospitals and pharmacies is expected to inject strong momentum into AMED's operations in the second half of the year.